Voice Lines
Look beyond analogue copper infrastructure. Our voice solution provides you with flexible carrier-grade voice services. With our voice service you will save on call rates, which is always great in a cost-conscious environment. Choose a voice provider that delivers a tailored solution for all your local, national, international and mobile calls.
Enterprise business voice quality
Flexibility to upgrade and downgrade
Competitive voice rates
Fibre 
If you are looking of an unparalleled Internet experience or a  business looking for an uncapped and unshaped solution,speak to Sns Technologies about our Fibre options.
Our fibre options suffers from no congestion, resulting in superior speeds and low latencies/delay time.
The fibre connection is symmetrical and provides equal upload and download speeds. A lower contention or sharing ratio, ensures a higher the quality of service.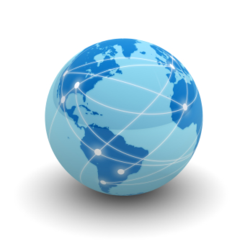 MPLS
Multiprotocol Label Switching (MPLS) is a type of data-carrying technique for high-performance network requirements . MPLS directs data from one network place to the next, based on "short path labels" rather than long network addresses, avoiding complex lookups in a routing table.
An MPLS is the preium solution when moving information between multi site location.  When speed and security is key there is no substitute.
I Wan/SD Wan
With IWAN, organizations no longer need to have extremely expensive MPLS WAN circuits at each of their locations with long contract terms.  Organizations can now use low-cost Internet links that utilize the Internet as their WAN.  The Internet is no longer the unknown or new thing. It's really just a low-cost commodity that is much more stable than it has been in the past with very attractive price-to-performance ratios. IWAN enables businesses to smoothly switch from expensive MPLS WAN connections to a far less expensive Internet transport with no compromise in terms of application performance, reliability, or security